The

Enstall

team

are

here

to

help

-

common

questions

we

get

asked
Existing

Homes

-

typical

Questions
---
We offer a wide range of different types of ceiling insulation, made most commonly from polyester, glasswool or sheepswool fibres.
These insulation products can come in a variety of forms including segments, rolls or as a loose blow-in product.

All products we offer are compliant with the NZ Building Code.
Depending on the construction of your home, different products may be best to provide your optimal outcome.

Book a free assessment with one of our expert home assessors for our recommendations, or send us your building consent plans for a quote
Light fittings have a range of different ratings, some light fittings are safe to cover with insulation while others require safety clearances.

If your home has light fittings which cannot be covered, we can offer a quote for replacement LED fittings to reduce the number of gaps required in your insulation so you get the most out of your new insulation.
Regardless of the rating on your light fittings, there is work required to prepare the existing and/or new insulation for safe installation around the fitting, for which we usually charge a small fee.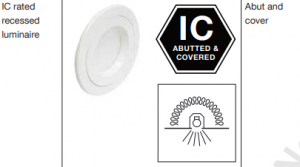 Ground Moisture (Vapour) Barriers (GVB)
---
External Wall Insulation for Existing Homes
---