External insulation has not been used frequently in New Zealand – until now that is!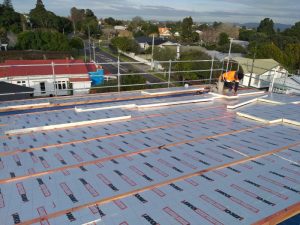 The recent changes to H1 are giving architects, developers and builders the opportunity to re-think the traditional "insulation to fill external wall cavities" detail.
Walls and ceilings are where heat loss most commonly occurs in New Zealand buildings, and these losses are greater when there is significant thermal bridging through structural elements such as wood and steel framing.
External insulation can significantly moderate this – improving the building's energy efficiency, reducing CO2 emissions and minimising heating and cooling costs.
External walls come in different shapes and forms. These range from cavity walls (steel or wood),  masonry/concrete panels, cross-laminated timbers (CLT) and façade rain screens; for residential, commercial and industrial buildings.  Maximising the performance of these walls to include a layer of external insulation will deliver higher performance and help meet the new H1 requirements.
Key benefits to external insulation: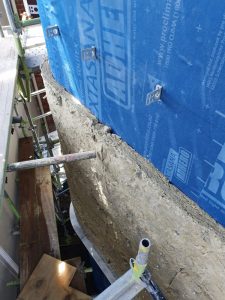 Less heat loss as thermal bridging is significantly reduced.
Lower energy bills
Provides a protected building structure
Lower temperature fluctuations – a more consistent environment inside the building
Cavity systems for external cladding can still be maintained, allowing for a range of façade applications
Meet the new H1 requirements
Installation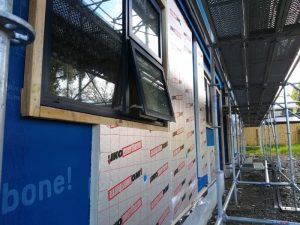 Installation of external insulation needs to be completed by competent installers.  Talk to the team at Enstall.  We have experience installing a range of external insulation systems for walls and roof systems.