The

Enstall

Auckland

team

members

have

been

creating

healthier

living

spaces

for

a

less

impacted

world

since

2009.
---
We

are

Kiwis

passionate

and

knowledgeable

about

improving

New

Zealand

buildings'

comfort

and

energy

efficiency

-

for

the

improved

health

and

benefit

of

those

living

and

working

in

them.
We are a privately owned independent business offering a range of specialist energy efficiency solutions that best suit your needs.
You will find us easy to deal with, knowledgable and offering honest assessments of what can and cannot be done to improve your place.
Our insulation and energy efficiency products are safe to handle, have been designed to save energy, reduce the impact on our climate and improve the comfort of building users.
We continue to introduce innovative world-class systems to improve New Zealand buildings.
Check out our existing homes, new build and commercial service offerings!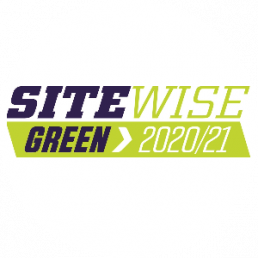 Safety first
Health and Safety is always our highest priority. The Company has held Site Wise Green Certification every year since 2015, independently affirming that our systems and teams consistently operate in a safe manner and to high industry standards.
Cost effective
We work closely with our manufacturer suppliers to ensure we are bringing you innovative and cost effective solutions
Energy Saving
We will assist you to reduce energy waste through inefficient building design
Recycled materials
Many of our products are made using recycled raw materials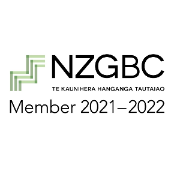 Member NZGBC
The Enstall team are a member of the New Zealand Green Building Council - NZGBC - and support their vision that New Zealanders live, work and play in healthy, efficient and productive buildings in a sustainable built environment.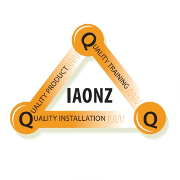 Member IAONZ
The company is an active and proud member of the Insulation Association of NZ
Quality products
Quality Training
Quality Installation
Proven experience
Our team members have been improving buildings since 2009
Skilled team
Our teams are selected for their skill and knowledge, not only in insulation but also in understanding buildings and your needs
Our founder – Nick Hall – and other team members have been supporting customers throughout New Zealand to improve the energy efficiency of their homes since before 2009.
As a team, we are passionate about improving comfort and health, whilst saving energy for the benefit of building users. We support the Building for Climate Change initiatives by the NZ Government, seeking to reduce emissions from buildings. Including during their construction and operation. This will also ensure New Zealand's buildings are resilient enough to withstand changing climate conditions.
We believe we are a leader in our industry – we confirm that we pay all our employees above the Living Wage.  Not only does this benefit our team members and their families, but it also benefits New Zealand as a whole.  We challenge others in the insulation and energy efficiency sector to meet those same standards for all employees and contractors.
Healthier

Auckland

Buildings